Whether you need a writing coach, an online novel writing class, or manuscript critique, The Book Doctor can help you succeed.
Are you struggling with plot?
About the Book Doctor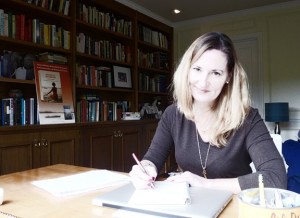 Welcome to Bay Area Book Doctor! I'm Michelle Richmond–author, educator, and writing coach. Thank you for stopping by. Whether you want to start or finish your novel, submit short stories for publication, or craft your life into memoir, you'll find guidance, community, and practical help at Bay Area Book Doctor.
During my 20-year writing career, I have faced my share of setbacks. Through countless rejections and endless revisions, I persisted and built the writing career I wanted. I feel grateful for the opportunity to live my writing dream, and I want to help you realize your dreams too. I'm just as passionate about helping other writers as I am about writing. Learn more about my books and teaching background.
Please use the contact form to tell me what challenges you're facing, what you're working on, and how I can help you find your writing rhythm. If you work best one-on-one and need intensive guidance on your novel, memoir, or other writing project, check out my writing coach page. If you are self-motivated, enjoy working at your own pace, and want to learn how to write a novel, then my Novel Writing Master Class Series is a great fit. If you have already completed a novel or memoir manuscript and need a serious critique before you send it out to agents and publishers, you can apply to work with me here. And if you'd like to receive my newsletter, filled with practical advice on writing and publishing, subscribe to The Caffeinated Writer.
Book editing and critique
You only get one chance to impress a literary agent! Make sure your manuscript is in the best shape in can be before you send it out into the world. When you hire me as your book editor, you'll get comprehensive feedback on the draft of your novel or memoir. I'll identify weak points in the plot, take a close look at character development, and help you understand stylistic choices that may be holding your novel back.
Please scroll down to view testimonials and rates.
Coaching
Work one-on-one with a personal writing coach to achieve your goals. Choose a single session to jumpstart your writing project, or get advice, encouragement, video meetings, and critiques on an ongoing basis. Whether you want to finish your novel, start your memoir, write short stories, apply to writing residencies, or submit your work for publication, I can help you define and achieve your goals.
Classes
Find an online writing class to fit your needs. I offer classes in short story writing, novel writing, and publishing.
Book Editing and Manuscript Critique
Get your book in shape to send out to agents and publishers.
Whether you're writing your first novel or memoir, or you have a few unpublished novels tucked away in a drawer, I can help you polish your book to send out to agents and publishers. If your goal is to self-publish, I can help you make sure that your book is professional so that it stands out from the thousands of independent titles released each week. I'll look at the big picture of your novel or memoir–story structure, style, plot, characterization–and pinpoint where your book is lagging. I'll suggest new scenes that need to be written, structural rearrangement, and specific ways to deepen character. Paying especially close attention to the first fifty pages, I'll show you  what might prevent agents and publishers from giving your manuscript a serious read. I'll also suggest ways to streamline the prose, tighten dialogue, and improve narrative pace.
Finding the Right Fit
Working with a book editor is a very personal process. You want to know that your novel or memoir is in good hands and that the editor will help you make your book the best it can be while honoring your distinctive voice and your vision. Whether you're writing literary fiction, mainstream fiction, a cross-genre novel, or memoir, my goal is to help you revise your book in order to catch an agent or publisher's eye and keep readers turning pages. I believe that a book should be made of beautiful sentences and compelling characters, but it should also be entertaining. Unputdownable is never a bad thing.
A Very Close Read
Critiquing a novel is an intricate process, and it requires many hours of close and careful reading. That's why I accept only four to five clients per year. After reading your manuscript, I will make detailed suggestions that may include new scenes that need to be added, ways to develop your characters more fully, notes on stylistic issues that are weighing down the prose, pacing concerns, how to deepen thematic and emotional resonance, and more. While many editors charge separately for line editing, I find it almost impossible not to make suggestions on how to improve the prose on a sentence-by-sentence level. Overwrought sentences can cloud the beauty of an otherwise skillful novel or story. For that reason, every critique package includes some line editing.
What We Talk About When We Talk About Fiction
Every novel presents its own challenges, and the issues I focus on in your novel will be determined by the needs that arise as I read your manuscript. However, here are some of the things we might address:
Tighten structure
Improve dialogue
Deepen characterization
Streamline descriptions
Find the heart of your story
Identify weak points in the plot
Crystallize the book's theme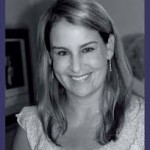 Michelle helped me enormously with my novel. She's kind and generous, but she's also a tough critic. By seeing things that I could not, she gave me big-picture notes on plot, character, point-of-view, and dialogue. On my manuscript, she marked where the problems were and then wrote out solutions. She also tried to make sure that the book stayed mine. She never imposed her personal style but wanted me to find my own. I cannot recommend Michelle enough. She is a wonder!
Jennifer Paddock
"It benefitted me immeasurably to brainstorm with you today about how to tweak scenes. Thank you for digging deep with your suggestions to help me clarify the characters' motivations. I also appreciate your openness about the publishing industry… You have gone above and beyond."
Crimson P.
Short Story Critique
A comprehensive written critique of your short fiction
Receive a comprehensive written critique of your short story or short memoir.

This critique is designed for writers who want to revise a story before submitting it to literary journals for publication.

This critique is also valuable for writers who want to revise a short story before applying for MFA programs, fellowships, or residencies.

Please use the button below to submit your short story.

Turnaround time for this critique is seven business days.
Manuscript Critique
Get your book in shape to send out to agents and editors
Comprehensive written critique of your novel or memoir, plus a one-hour video consultation

I will read your manuscript carefully and provide detailed feedback and suggestions on anything that is relevant to your book, including (but not exclusive to): plot, characterization, point of view, structure, style, dialogue, theme, and narrative voice.

I will make specific suggestions on how to improve various aspects of the book.

This package includes some line editing.

This package also includes a one-hour phone or video consultation. In-person consultation available in Burlingame, California.
If you are interested in working with Michelle but are not yet ready to submit a brief excerpt of your novel or memoir, please use the form below to tell me about your project.
*Packages are for manuscripts of up to 95,000 words.
*Please add $195 for each additional 10,000 words for the Silver Package, and $265 for each additional 10,000 words for the Gold Package.