If you want to write or revise your book this year, you've come to the right place!
The first thing you need to know about writing a book is that there is no magic formula. Every novel, story collection, or memoir demands its own structure, its own pace, its own way of looking at the world.
Still with me? Good. Because, as it turns out, writing a book isn't just a head-banging exercise in frustration and despair (although, trust me, sometimes it is just that). It's also a deep swim into your own head space, a really fun adventure, and one of the most thrillingly creative things a person can do. It's your world; you get to make it, populate it, cultivate it, and bring all of the pieces together. Whether you have an idea for a book floating around in your head, or you've already drafted an entire manuscript, the book doctor can help.
About the book doctor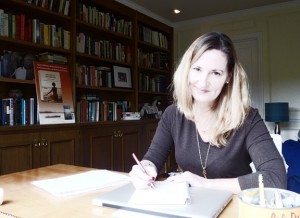 My first book two books were published by small literary presses and, between them, sold fewer than five thousand copies. My third book made the rounds for a year and was rejected by more than a dozen publishers before a young agent at Bantam decided to take a chance on me. It went on to become a New York Times bestseller and to be published in ten languages, selling more than half a million copies. A fourth book quickly followed, and my fifth book of fiction will be out next year.
Whether you're writing your first novel, or you have a few hidden away in a drawer, I understand what you're going through. With each novel, the struggle begins anew. While I now have the good fortune to be surrounded by people who can take care of the business side of publishing for me, I'm still alone with the page every day, engaging in the same struggle. I still have to figure out the heart of the story, create compelling characters, craft a plot that is both plausible and surprising, and reach the reader on both an emotional level and an intellectual one.
What the book doctor can do for you
Are you just getting started? The Guided Workbooks for Writers will help you write every day, turning ideas into stories, chapters, and eventually, a novel or memoir.
Do you already have a partial or complete manuscript?  One-on-one manuscript consultation will help you get your book in great shape, so that you can send it out to agents and publishers.
Do you work better with deadlines and frequent feedback? If you want a partner to see you through the writing process, private coaching will provide monthly telephone conversations, writing exercises, and feedback on your work.
Testimonial
Michelle helped me enormously with my novel. She's kind and generous, but she's also a tough critic. By seeing things that I could not, she gave me big-picture notes on plot, character, point-of-view, and dialogue. On my manuscript, she marked where the problems were and then wrote out solutions. She also tried to make sure that the book stayed mine. She never imposed her personal style but wanted me to find my own. I cannot recommend Michelle enough. She is a wonder! ~Jennifer Paddock, author of the forthcoming novel The Weight of Memory
How would it feel to see your book in print?
Thousands of aspiring writers send their books out to agents and publishers each year, only to meet with rejection after rejection. I know how it feels. I was there once. What helped me turn the corner was the help of an amazing reader and editor I met in graduate school. I eventually married him (not because he was a great editor–that was just a fringe benefit!) He reads everything I write, makes meticulous line edits, and helps me see the big picture when I'm working on a book. Not everyone can be married to his or her best reader. But you can partner with someone who will help transform your manuscript into a book that will catch the eye of an agent or publisher.
GUIDED WORKBOOKS FOR WRITERS
Five great workbooks, one very productive year
Instantly download workbooks to walk you through every step of the writing process
Find your subject, and your story, at your own pace
Get a year of guided writing practice for a fraction of the cost of a single writing workshop
MANUSCRIPT CONSULTATION
The Book Doctor offers several consultation packages for different budgets and stages of completion
With the First Fifty Pages Package, find out how to improve your opening chapters to catch the attention of agents and publishers
The Better Book Package addresses plot, character, style, structure, and anything else that is relevant to your book, giving you specific guidelines for revision. You'll receive comprehensive written notes, as well as a one-on-one conversation by phone or in person with Michelle
With the Better Book & Revision Package, you'll receive a comprehensive critique of your manuscript. After you have had time to revise, you  will receive a comprehensive critique of the revision. This package includes two telephone or in-personl consultations with Michelle.
PRIVATE COACHING
Recommended for those who work better with deadlines
Monthly telephone consultations with Michelle
Writing assignments designed specifically for you and your project
Frequent written feedback on your work
What are you waiting for?
I can't drop everything to write a book.
Most people can't. Writing is a piecemeal practice. Books are achieved over time, chapter by chapter. If you can write 500 words today, 500 words tomorrow, and so on, you can write a book.
Manuscript consultation is expensive.
What is your time worth? If you spend hundreds of hours writing a book, don't you owe it to yourself to give that book the best possible chance to succeed in the competitive publishing marketplace?
What if I write a book, and it doesn't sell?
That's a chance every writer takes, every time he or she sits down to write a book. But some of the things that make us happiest are not the things that result in a big paycheck. My mother spent twenty years making stained glass windows, but she didn't really find happiness until she left it all behind and began driving an RV around the country, work-camping from Texas to Idaho. I don't recommend that you drop everything and buy an RV! But if everything in life includes some element of risk, the risk one assumes in writing a book is rather small. Complete this sentence, "If I never write my book, I'll _____." If the answer doesn't bother you, then writing a book probably isn't for you. But if it does, now is the time to commit to your writing practice.
Choose the option that's right for you.
Guided Workbooks for Writers
5 workbooks delivered throughout the year
Download your first workbook instantly
Inspiring exercises
Nuts & bolts advice on narrative craft
Work at your own pace
Perfect for self-guided writing practice
A fraction of the cost of writing workshops
Manuscript Consultation
Comprehensive written critique
Telephone or in-person consultation
Get your book ready to send out to agents & publishers
Pricing as low as $249
Private Coaching
Monthly telephone conversations with Michelle
Assignments designed specifically for you
Monthly feedback on your work
COMMIT TO WRITING YOUR BOOK.
Where do you see yourself in three months? Will your novel be sitting in a drawer, or will you be sending it out to agents and publishers? Will you be thinking, "I'm going to write a book," or will you be writing every day? Choose the package that's right for you, and commit to your writing practice today.
Writing & publishing tips
Inspiration & advice delivered weekly to your inbox